Current and past issues of our newsletters.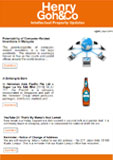 A Pioneer in Intellectual Property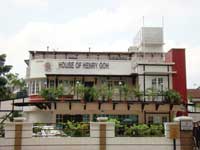 Back in 1977, the concept of intellectual property rights was still relatively new in Malaysia. Nonetheless, a young legal executive named Mr Henry Goh saw the potential of the industry and founded Henry Goh. He had the vision that intellectual property would quickly turn out to be the economic currency of the future modern business.
Mr Henry Goh spared no efforts in promoting the concept of intellectual property as being a company's most valuable possession. The firm experienced strong growth and success throughout the 1980s and within ten years of its founding, it went from being a one-man start-up to a 30-member firm. Over the next ten years, Henry Goh would go on to become one of the largest intellectual property firms in the country. By the end of the 1990s, the firm had opened its first foreign office in Singapore. Today, Henry Goh employs more than 70 employees and is recognised as one of the top IP firms in the region.
Henry Goh provides global IP protection to both Fortune 500 companies and small businesses alike, in collaboration with over 2,800 associates worldwide. One in five patent applications in Malaysia is filed by our firm. Our trade mark, patent and industrial design teams handle all aspects of intellectual property protection including pre-filing advice, prosecution, renewals, maintenance, exploitation advisory services and enforcement. We also play an active role in liaising with external counsel and clients to ensure favourable outcomes of litigation processes.
In an effort to promote IP awareness in the business community, Henry Goh's professionals also regularly conduct public seminars and workshops. The firm dedicates itself to be a responsible corporate citizen, lending a helping hand to the ones in need.
As we move briskly through the early years of the twenty-first century, that old axiom that "knowledge is power" has never been truer. Few firms understand this creed better than Henry Goh.