Current and past issues of our newsletters.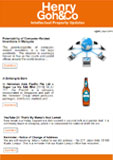 About the Founder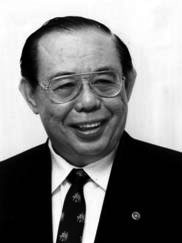 It was near the end of the 1970s when an enterprising legal executive named Henry Goh first heard the phrase "Intellectual Property". Mr Henry Goh realised the significance and impact that intellectual property would have on industry in the future. Armed with nothing more than a few forms and a typewriter, he made the decision that would transform his life and touch thousands of others. In 1977, he formed the firm that is known today as Henry Goh.
Within the next three decades, Mr. Henry Goh became a prominent figure in the intellectual property industry. He was a leading voice for intellectual property protection, guiding the firm to become consistently rated as the top IP firm in Malaysia.
Professionally, Mr Goh was a foreign member of the Chartered Institute of Patent Agents (U.K.) and an Associate of the Society of Engineers (U.K.). He actively promoted intellectual property and was a Past President of the Licensing Executives Society of Malaysia as well as a Past Vice President of the Malaysian Intellectual Property Association. Mr Goh was also a member of the Malaysian Invention and Design Society. His international memberships included the International Trademark Association, the Association Internationale pour la Protection de la Propriete Industrielle, the Asian Patent Attorneys Association and the International Bar Association.
An avid reader and a keen businessman, Mr. Goh regularly imparted his wealth of knowledge to business leaders and the next generation of intellectual property agents by conducting seminars and presentations in universities, research organisations, chambers of commerce and at business conferences. Well-regarded for his incisive knowledge on trade mark laws, he was included into the Euromoney Legal Group Guide to the World's Leading Trademark Law Practitioners in 1999.
As an individual, Mr. Goh believed that one reaps what one sows. He was a firm but kind boss and insisted upon the highest standards of professionalism from those who worked with him. Regarded as a father figure, he was well loved and highly respected. He placed tremendous importance on charitable work and helping out the less fortunate and consistently fulfilled the firm's corporate social responsibilities through various activities that benefitted society. The legacy of his kindness and generosity continues today.