Current and past issues of our newsletters.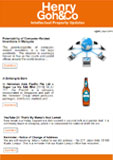 APAA in Hanoi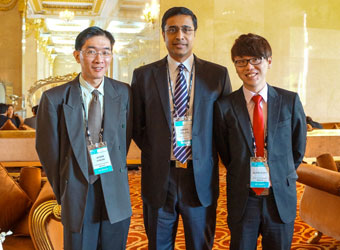 Click on pix above to view more images
At the heart of Vietnamís second largest city, Hanoi was the chosen venue for the annual Asian Patent Attorneys Association (APAA). Both charming and full of history, Hanoi opened up endless possibilities to all of its 1,200 guests who convened in the city from 19-22 November 2013. The blend of the cityís rich and complex history together with its rapid development provided an interesting backdrop for the gathering of attorneys and associates from all over the world. Henry Goh was privileged to join this conference represented by the attendance of our Singapore Director, Mr. Ameen Kalani, Design Manager, Mr. Jason Cheah and our Patent Agent, Mr. Alvin Boey. The 4-day conference provided a memorable experience to renew ties with our long-standing associates and forging new ties with new associates from all around the world. The attendees from various countries have come to a general agreement that IP in Asia has grown stronger despite the challenging economic climate. This trend, many believe will continue in the years to come.