Current and past issues of our newsletters.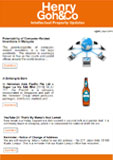 About Henry Goh
Henry Goh is one of the leading IP firms in the region and a pioneer in intellectual property management. Read our history or download our corporate profile.
Our Vision
With an established heritage of more than three decades, Henry Goh aspires to be one of Asia's top ten intellectual property firms. We are inspired by the potential value of the intellectual property assets we are entrusted to protect or defend.
Our Mission
Henry Goh aims to maintain and build upon our position as a market leader in the IP industry by:
being true professionals with integrity and dedication
providing quality, timely and value-added services
promoting IP education, awareness and respect for IP laws
supporting the welfare and professional development of our staff
being a responsible corporate citizen
Mr Henry Goh was a leading voice for intellectual property protection and guided the firm he founded to be consistently rated as the top IP firm in Malaysia. Read about Mr Henry Goh, a remarkable leader and visionary.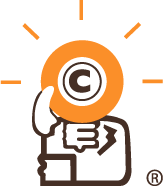 Ever since Thomas Edison invented the lightbulb, it has stood as the universal metaphor for bright ideas or sudden inspiration. This is the story behind the now-famous Henry Goh lightbulb.